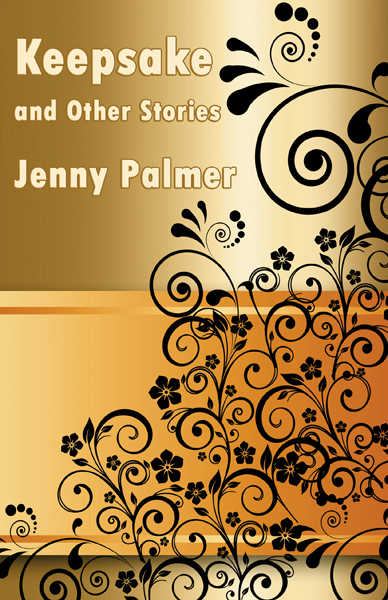 The door of the shed had been locked for years. By now the sneck had rusted over and the hinges were hanging off. Moss had grown around the edges and welded the door to the frame. Since she'd moved into the house Kathy had felt an irresistible urge to open the door. She had tried a few times before and given up but today she was determined. She used a metal bar to prize open the door and then pushed. She was surprised how easily it gave way. There was nothing like brute force.
'Writing these stories was like opening a door. I found hidden treasures, which had been lingering in my mind and imagination for years; treasures which have since become my keepsakes'. Jenny Palmer
Keepsake and Other Stories is a collection of Jenny Palmer's finest writing. There are stories to make you smile and stories to make you think. And they ask many questions. Why do the visitors decide never to return? What will happen to a relationship if one of the partners becomes too obsessed with a project? What is in the shed? What exactly is the keepsake? One thing is for sure: you will enjoy finding out.
Jenny Palmer lived and worked abroad and in London for many years, teaching English to foreign students. She has co-edited four anthologies of short stories, published by the Women's Press and Serpents Tail. Following her return to Lancashire in 2008, she self-published two memoirs and a family history. Nowhere Better than Home is a childhood memoir about growing up in rural Lancashire in the 50s and 60s. Pastures New is the sequel and covers the heady days of the 70s and 80s. 'Whipps, Watsons and Bulcocks: a Pendle family history' traces the history of her family, who have lived in the same house for 400 years. Her poems and short stories have been published in the Lancashire Evening Post, on the CafeLit website and in various local anthologies. 'A59' and 'Fatal Flaws' are in the Best of CafeLit 3 and 5.
Find our more here.