Here we show you a book that we think may be particulalry appealing.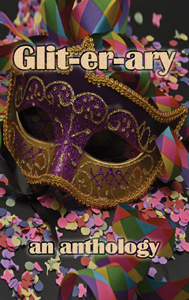 This glittery collection of glit-er-ary tales will add some sparkle to your life. You will meet all kinds of interesting characters facing all kinds of interesting dilemmas. You will learn that all that glitters is most certainly not gold. The stories are funny, sad, poignant… the glitter comes in shades of dark and light. But all will leave their sparkle in your imagination.
"This book is a little gem.
Some beautiful writing - thoroughly enjoyed this as something to dip in and out of for some much needed escapism."
"Lots of imagination and creativity to be found inside.

"The stories feature a wide spectrum of authors with different writing styles and skills. I especially enjoyed "Kitsune" which was well written/edited and which got me to buy the author's other book."
"Wonderful selection of stories to add some sparkle to your life. Really enjoyed them; great to dip in and out of. You find something fresh every time."